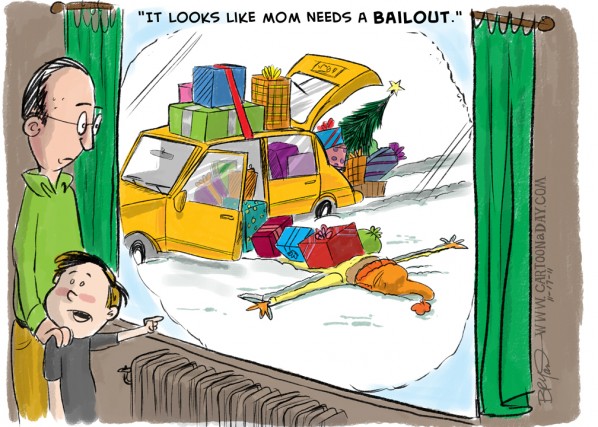 I wrote Santa a letter and only asked for one thing - to survive final exams. He delivered early. I finished up the semester last week and only have one more semester until graduation. The countdown is on.
With the semester over, it was time to put on my Santa hat and conjure up the "perfect" Christmas at lightning speed. In exactly 7 days, that is what I have done. I have shopped, assembled, wrapped, and baked my way through my To-Do List to create the "perfect" Christmas. Though in my world, "perfect" now means good enough. As in, stick on bows are good enough, burnt cookies won't kill anyone, party packs from Sam's count as homemade, and a torn Scrabble box is fine because it was the last one at the store.
That is probably the best part about being in school, I don't have any time to actually make things perfect, instead I get things good enough. And, I am finding good enough is just as good as perfect, but it is much less stressful.
I hope that you have a "perfect" holiday, too. Merry Christmas.